Mr Q FotoPages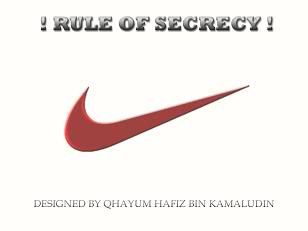 By: Qhayum Hafiz
[Recommend this Fotopage] | [Share this Fotopage]

[

<<

<

[1] 2 > >>] [Archive]
Friday, 28-Jan-2005 00:00
Email | Share | | Bookmark
mOrNiNg ViEw !


On da way back from KLIA...at da Putrajaya tol....da morning sun is rising !



Wednesday, 19-Jan-2005 00:00
Email | Share | | Bookmark
bOuT cEcIlIa ChEuNg


Name : Cecilia Cheung
Birthday : 24, May 1980 ( Saturday )
Zodiac Sign : Gemini
Blood Type :
Height : 5'5"
Weight : 100lb
Occupation : Actress/Singer
Place of Birth: Hong Kong
Family Members: Mom, Dad, Older sister, and younger brother
Hobbies: tennis, ball games, singing, dancing, reading, watching movies, and playing smash
Collection: Dolls
Education Level: Australia Rmit Holmes College Graduate
Chinese Zodiac: Monkey
Faveorite food: Chocolate
Fave singers: Jacky Cheung, Anita Mui, Mei Zhang, Edmond Leung, etc.
Fave sayings: actually, exactly, so, etc

Cecilia Cheung Movie is a great way to see this actress that took the world by storm back in 1999. She exploded onto the scene with two movies that won her honors as the best new performer at the Hong Kong film awards. She was in two high action movies that year, "King of Comedy" and "Fly Me to Polaris".
Click Here For Our Favorite Choice For A Cecilia Cheung Movie! After the success of her initial acting duties, she began a new singing career and accepted a number of endorsement deals they kept her busy. With her new rising fame, many of the trappings of success chased her down and she soon found that she could not go anywhere without being recognized. She became the regular subject of the local paparazzi who kept her on the Hong Kong tabloids.
Cheung's high work ethic and multiple roles kept her very busy and the pressure continued to rise on this young star. While performing a car stunt for television broadcast, she injured her spine in a stunt the did not go as planned in 2002. She spent some time in the hospital recuperating from her injuries and then got back to work performing to the best of her ability.
When it comes to choosing a Cecilia Cheung movie, there are several to pick from. Since 1999 she has been in over 20 films already, an incredible feat for young actress. Some of the popular movies that she has been in is "Shaolin Soccer" and "The Legend of Zu". In 2001 she was in six different movies and despite her accident at 2002 was able to be in four. Look for Cecilia Cheung in upcoming Chinese action movies and on Dvd...





Tuesday, 18-Jan-2005 00:00
Email | Share | | Bookmark
aBoUt HiLlArY dUfF


HILARY DUFF is becoming one of Hollywood's fastest rising stars. The dynamic young actress has garnered world-wide recognition as the star of Disney Channel's international hit series "Lizzie McGuire," in which she portrays a teen navigating the turbulence of middle school cliques, trendy styles and rites of passage while her animated, brassy alter ego gives running commentary. "Lizzie McGuire" premiered in January 2001. Duff co-starred with Frankie Muniz in the MGM film "Agent Cody Banks." She plays prep school student Natalie Connors, who is unknowingly caught between a new love, who is actually a secret teen agent, and her father, a scientist who unknowingly develops a fleet of deadly nanobots. In 2002, Duff starred in the blockbuster "Cadet Kelly," which ranks as Disney Channel's highest rated original movie ever, the top-rated movie on both broadcast and cable television for its premiere week and cable television's highest rated movie to date in 2002.
Last August, the multi-talented Duff crossed over to other platforms, making her singing debut with the single "I Can't Wait" on the "Lizzie McGuire" soundtrack from Walt Disney Records. The song quickly catapulted up the charts on Christmas-themed album, "Santa Claus Lane," by Walt Disney Records. On the album, Hilary duets with R&B/pop recording artist Christina Milian and with hip-hop artist Lil' Romeo.
Duff made her stage debut at age six with BalletMet Columbus and its touring company of "The Nutcracker." Her subsequent role in a television commercial spurred her longing to act and she soon amassed several television and film credits.
Born September 28, 1987, Duff splits her time between homes in Houston and Los Angeles with her parents, sister and two dogs. She enjoys swimming, tumbling and rollerblading. Duff has served on the Advisory Board of the Audrey Hepburn Child Benefit Fund and the Celebrity Council of Kids with a Cause.Most Popular Videos...Creating a Craft Room...Making a Personal Space...Fashion for Special Occasions...





Friday, 14-Jan-2005 00:00
Email | Share | | Bookmark
bOuT jAnG nArA !


Jang Nara is from seoul, korea...she's an actress & also a singer...she's damn cute... her acting is cool..she can be good actress..1st time i know her...when i'm watching her drama which is "the successful story of a bright girl" her acting was awesome..can be funny...sad...happy...wutever it is..she's cool... here is some her profile :

Name: Jang Nara
Date Of Birth: March 18 1981
Height: 163 cm
Weight: 45 kg
Blood type: A
Debut: 2001 May 1 debut
Information: Likes watching movies, and her talents include playing ocarina, flute, dancing and annoying her dad!!
Favorite genre of music: hip hop, ballad, R&B.




Thursday, 6-Jan-2005 00:00
Email | Share | | Bookmark
x-MeN 3 (2006) coming soon ....



x-men 3 (2006)

I'm not sure but I think there's going to be two x-men movies that have one storyline together. I think Xmen 3 will set the story, scene, and characters and the fourth film will be the conclusion. This is my thoughts of what's going to happen:I think the storyline that will follow is the dark phoenix, sentinels, Morlocks and apocalypse and the horsemen. I think the new characters will be Trash, Gambit, Beast, Angel, Dazzler, Marrow, Bishop, Snowbird, Mirage, and the new mutants Karma, Sunspot, Wolfspane, Magma, Berserker, Cannonball, Boomer and Multiple Man. The New Mutants will have appearances in the third movie and will be supporting characters in the fourth film. Angel will be a horsemen as well as Xavier, Mystique and Magneto. Beast will portray the new doctor but will only have a supporting role in the films and have few fight scenes with the sentinels and the horsemen Magneto. Iceman and Pyro will have a fight. Jubilee, Colossus, Wolfspane, Sunspot and Multiple Man will travel with the xmen in their adventure. Beast will stay with the Morlocks to protect them together with Artie, Kitty, Rouge, Iceman and Gambit. The mansion will again be raid. We'll see many new xmen transportation and grounds. The new villains are snowbird, Trash, Apocalypse , Dark Phoenix and the Sentinels. The xmen will travel around the world to find the keys to unlock Apocalypse. Rouge will be able to control her powers and projected Deathstrike will appear again in the Danger Room as she will fight Wolverine with all those machines surrounding them. There will be many changes to the mutants who stays in the xavier institute/ mansion. X-men 3 will be soon on cinemas 2006...



[

<<

<

[1] 2 > >>] [Archive]